Get to Know Me
I'm an aesthetician who has been in the beauty industry since 1997. I'm dedicated to helping others enhance their appearance so they look and feel their best. I started SkinKara to provide services that help my clients achieve their beauty goals.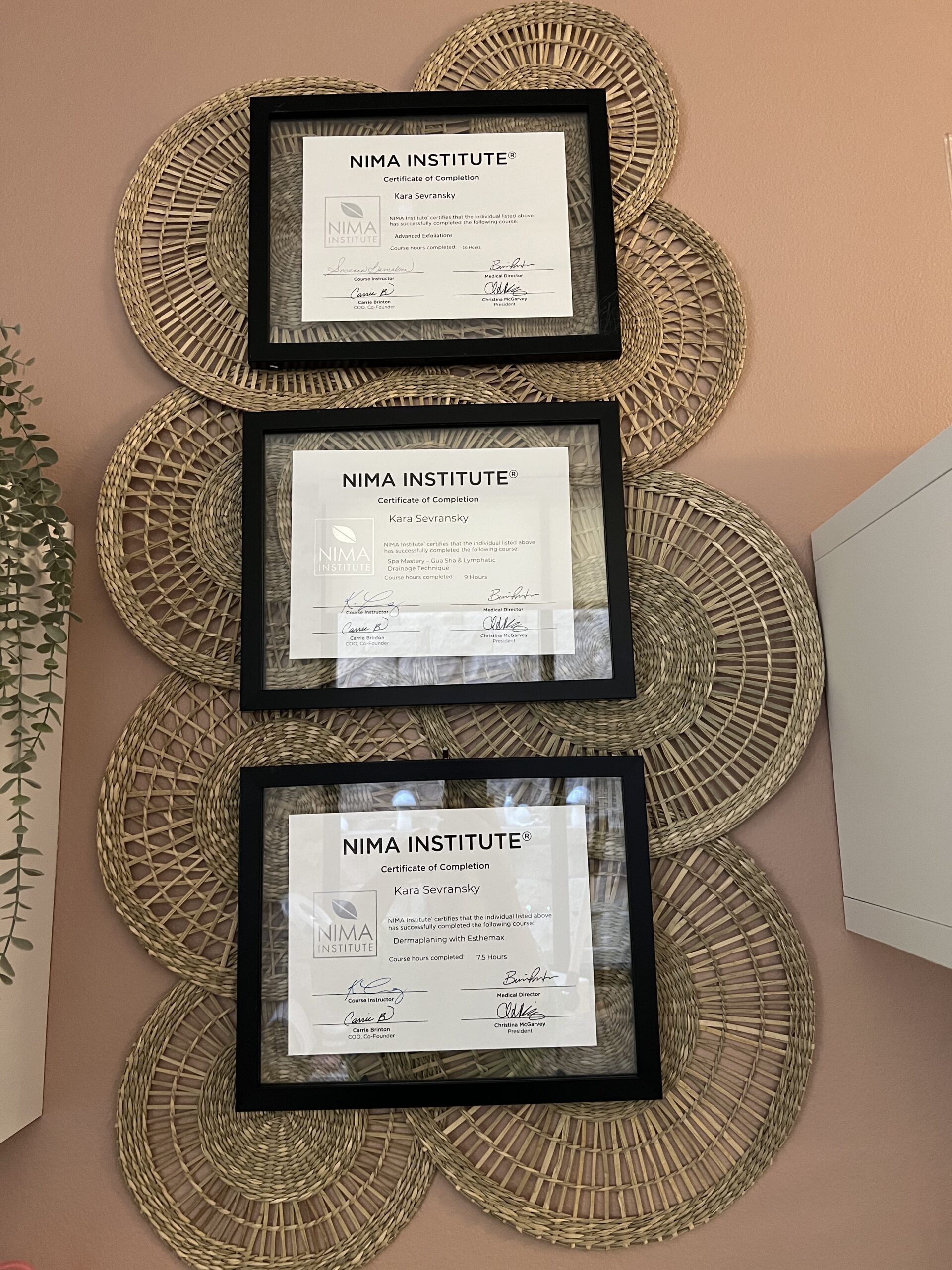 Education
During COVID-19, I attended the Northern Institute of Medical Aesthetics (NEMA) to earn my degree. I also went to school to receive an advanced aesthetician's license when all of the salons were closed because of the pandemic.
Menu
Hobbies and Interests
I love to spend time with my family, friends, and my pets. I enjoy traveling, especially Michigan, where I grew up.
A Passion for Skin Care
During the pandemic, I was lucky enough to fall back in love with skincare. I decided to go deeper into medical aesthetics because I have a passion for skincare products and ingredients stemming from my previous work as a marketing consultant in the professional beauty products industry.
At my previous marketing job, I traveled monthly to meet all of the vendors and learn about products. My experience with products and ingredients helped prepare me for the aesthetics industry that I work in today.
My years of customer service training have allowed me to ensure outstanding client experiences. Rest assured that you'll be in good hands.
I Have Certifications In:
Speed Waxing

Spa Mastery with

GuaSha

Advanced Exfoliation

Dermaplaning

Wet & Dry

Sugaring

Skin Lightening

Cryotherapy

Microneedling